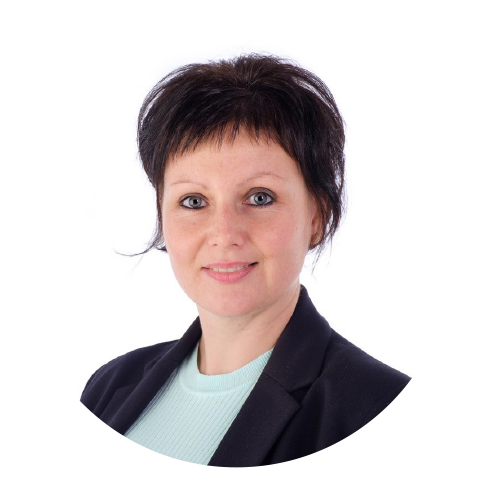 Grant Thornton Channel Islands' Katerina Neville has been promoted to Manager within their Recovery and Reorganisation team.
18 April 2018
Katerina initially trained with a Big 4 firm, before arriving at Grant Thornton to become part of their cross-island Recovery and Reorganisation team in 2016.
Katerina who is based in Guernsey is a Chartered Certified Accountant and a member of ARIES and INSOL International. Her experience includes managing a range of solvent, insolvent and compulsory liquidations in jurisdictions including the Channel Islands, United Kingdom and the British Virgin Islands.
Ben Rhodes, Recovery and Reorganisation Director at Grant Thornton said, ''As a firm we strongly believe in creating a culture that recognises and celebrates success. We are delighted to be able to reward Katerina with this promotion and look forward to her continuing to succeed here at Grant Thornton.
---
Grant Thornton and the School of Popular Music launch a new Music Project in Jersey and Guernsey
13 April 2023
Grant Thornton in conjunction with the School of Popular Music are delighted to launch this new opportunity for aspiring musicians in secondary schools across Guernsey and Jersey.
This initiative will see States of Guernsey and States of Jersey secondary schools provided with sponsorship by Grant Thornton to supplement their existing music department budgets, allowing them to purchase extra equipment to continue to provide the best opportunities for Channel Island students. The aim is to support the next generation of talented musicians by providing music departments with up-to-date music equipment, and support. Tutors from The School of Popular Music will provide a variety of musical support to the schools such as: song writing, composing, and recording.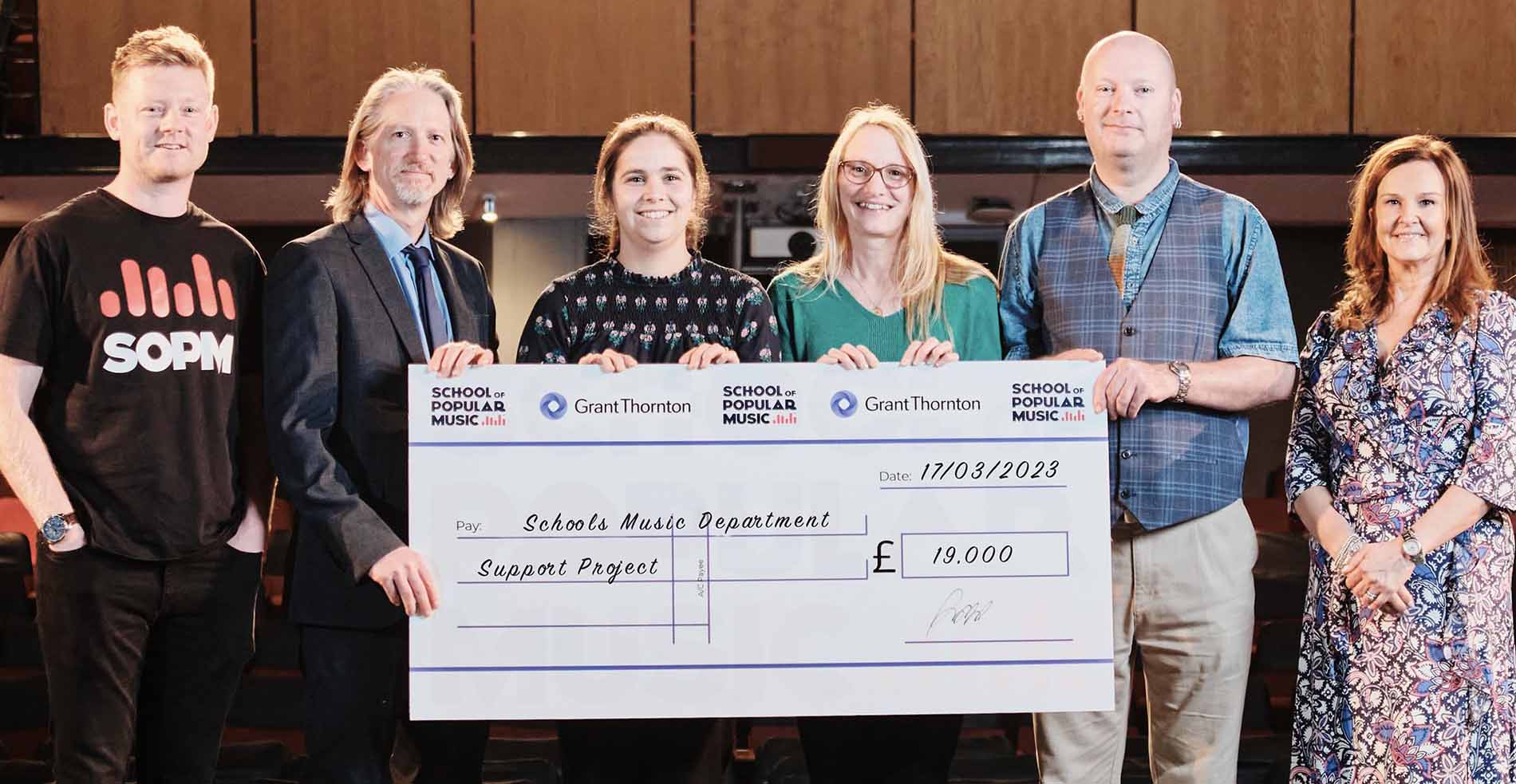 Louise McNamee of Grant Thornton in Jersey presenting the cheque to Music Department heads in Jersey
---
Tyler Edmonds, SOPM Director said ''We are thrilled to launch this initiative to rejuvenate secondary school music departments in Guernsey and Jersey. Our goal is to provide better facilities and opportunities for aspiring musicians to hone their craft and achieve their dreams. We believe that music is an essential part of education, and we want to provide students with the tools they need to succeed," Tyler also added. "We hope that this project will inspire a new generation of musicians in Guernsey and Jersey."
Students under 18 years of age in Jersey and Guernsey will also have an opportunity to participate in a live concert, where professional sound and lighting will be provided to maximise performance. The hope is for students to continuously improve and practice their chosen instrument in the lead up to the gig. The competition will be called the Battle of the Bands in both islands in Guernsey sponsored by Grant Thornton Channel Islands.
Grant Thornton, A pan island, locally owned professional services firm are delighted to support this initiative and the musical aspirations of the students in the Channel Islands. Adam Budworth, Managing Director at Grant Thornton Channel Islands said ''We firmly believe in giving back to the community and supporting the next generation in creative and extracurricular activities. We are delighted to be able to support such a great project."
Ben Rhodes, Guernsey Director at Grant Thornton added "We are excited to support the many aspiring and talented young musicians in Guernsey and Jersey, to give them the opportunity to learn from the professional musicians at SOPM, and to encourage them to pursue music either professionally or as a hobby."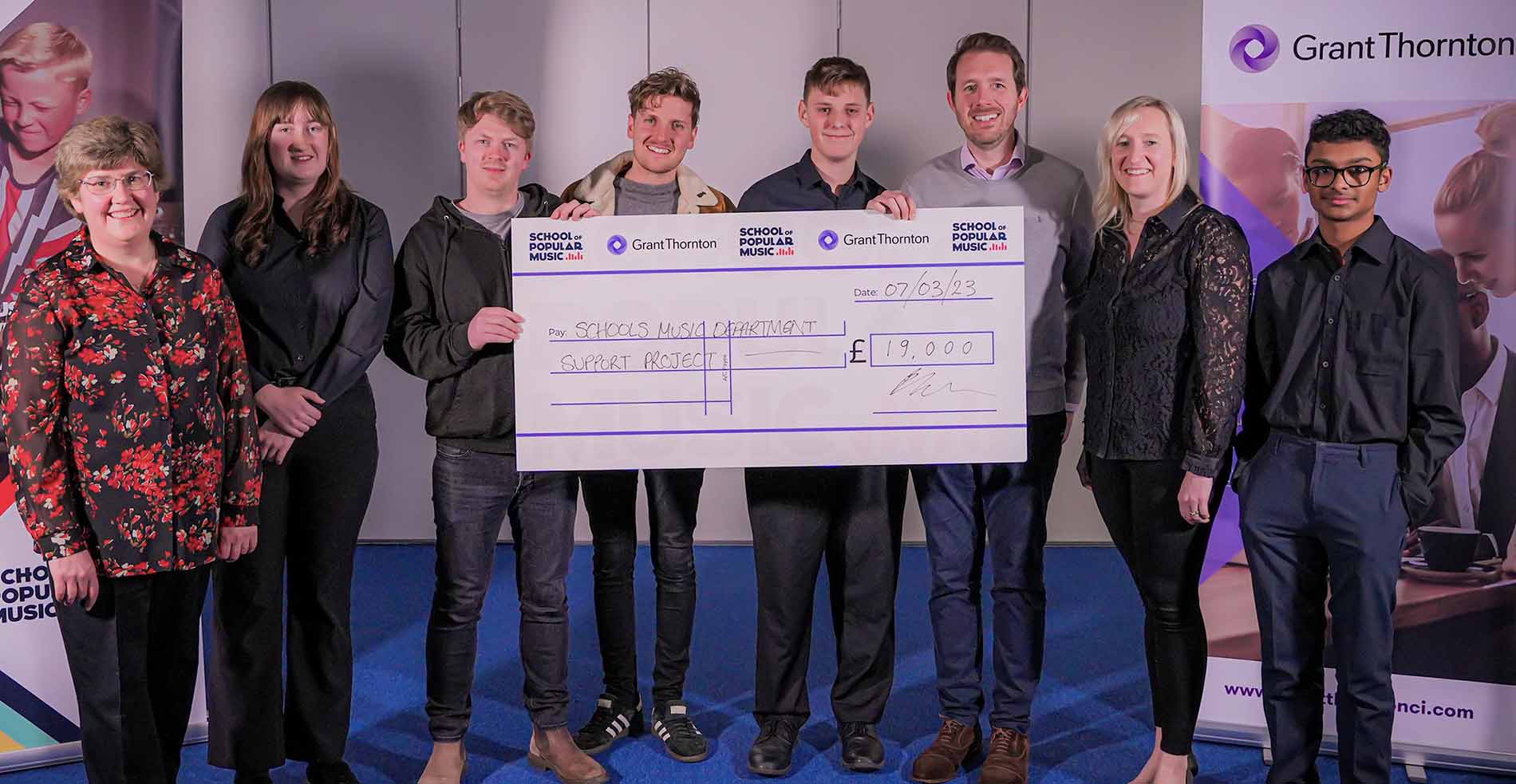 Ben Rhodes, Director of Grant Thornton presenting the cheque to the Music department heads in Guernsey

---
Approaching insolvency in Jersey
20 March 2023
Alan Roberts, Recovery and Reorganisation director at Grant Thornton features in the latest edition of Lawyer Monthly. There he shares his thoughts on how the insolvency sector in Jersey may develop further.

Key areas discussed include:
what avenues of insolvency available to Jersey businesses
current concerns faced by those businesses and
predictions for insolvency trends in 2023.
Grant Thornton in conjunction with Chirpy's Cricket Academy brought ex England Cricketer, Ryan Sidebottom to Jersey
8 March 2023
In support of Les Quennevais school and their Sports Award dinner, Grant Thornton teamed up with Chirpy's Cricket Academy to bring Ryan to Jersey.
He arrived in Jersey on March 8th and spent time at the school with a few invited guests in He then spent the afternoon holding coaching sessions at the school for the students. He was also one of the guests of honour and presented some of the awards at the school's Sports Award in the evening.
Grant Thornton are the main sponsor of the school's sports awards and Adam Budworth said, "I am delighted that we are able to support the school once more and help bring Ryan to the island. As a firm we believe in supporting sport at all levels and helping the local community, promoting sport to the youngsters of the island is very important to their health and wellbeing and future development.
---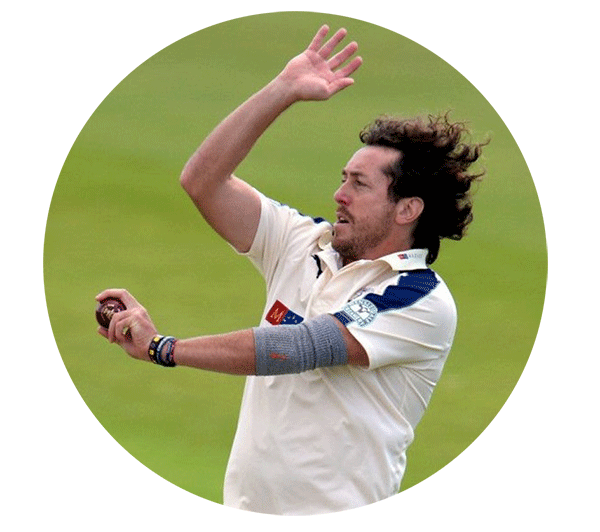 About Ryan Sidebottom
Ryan is a former England international cricketer who played domestic cricket for Yorkshire and Nottinghamshire and retired in 2017, after taking more than 1,000 career wickets. He is the only player in the last 20 years to win 5 county championships and won the 2010 ICC World Twenty20 with England.
After retirement he runs a cricket academy and is a bowling consultant for Surrey. He also appeared on TV's dancing on Ice.
---
Grant Thorton welcomed ex-All Blacks captain Richie McCaw to officially open its new St. James Place office
16 November 2022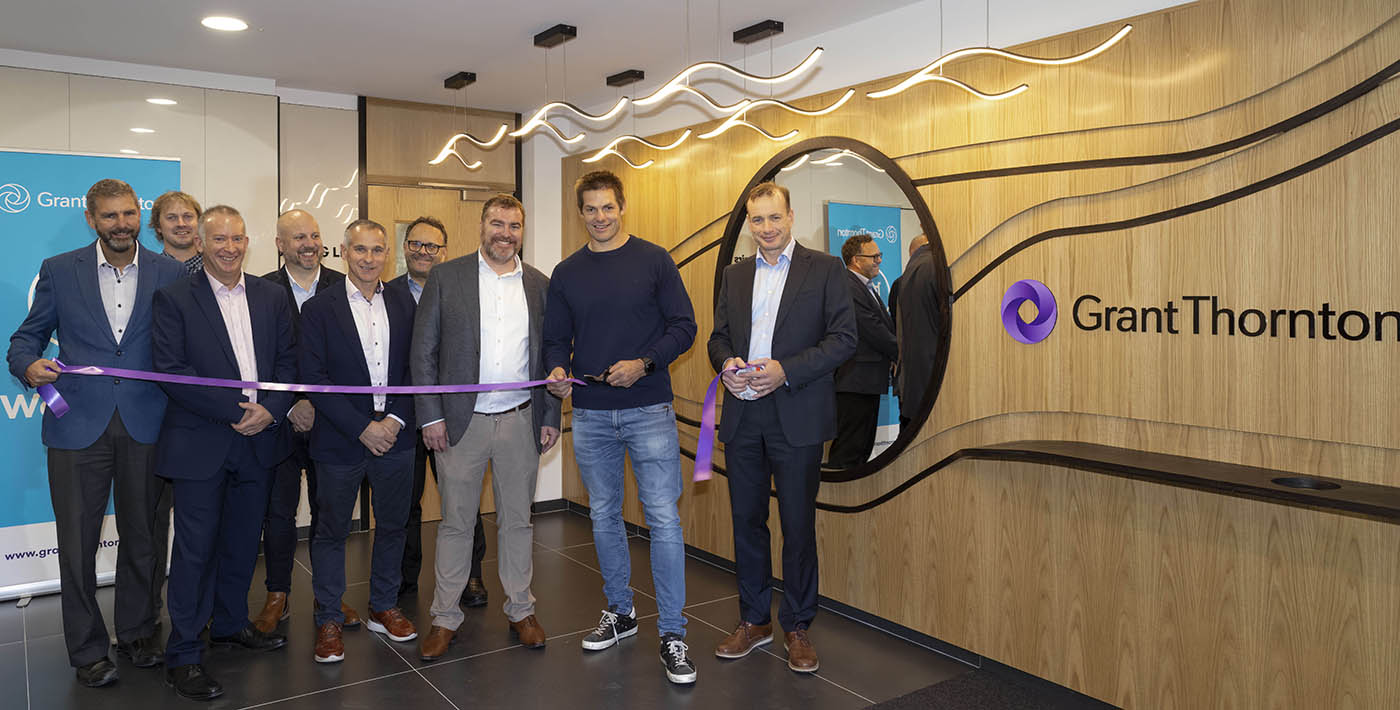 The office, built to specification for 130 professional services staff, features showers, sound-proofed meeting booths, hot desks, gender neutral toilets and basement parking with electric vehicle charging points.
The business has taken on all four floors of the new building which opened in mid-October after a 24-month construction period. Rihoy & Son did most of the work on behalf of Comprop.
Head of Guernsey's Grant Thornton office, Cyril Swale claimed staff were over the moon at the new facilities which represent a "world of difference" from its previous office.
"We're pleased and proud to be finally installed in our new, state-of-the-art home – and for the opening to be made by such a distinguished individual as Richie McCaw. As main sponsor of the Guernsey Rugby Academy, as well as one of the sponsors of Jersey Reds, we were thrilled when Richie accepted our invitation," he said.
"Interestingly, it has taken almost as long to organise Richie's involvement as the office build itself, but it's been worth it and our staff are now able to enjoy brand new facilities in a customised fit out that also enjoys a superb location."
He added that the extra office space would allow the firm to grow its local employee base by up to 90.
Mr McCaw captained New Zealand's national rugby team, the All Blacks, for 110 out of his 148 test matches. He has won two Rugby World Cups and was World Rugby Player of the Year for a joint record three times.
He said it was his first visit to the Channel Islands: "It's not a place you come to without a reason!"
He added that he was pleased to see the business in its new offices after having his planned visit delayed by years due to the pandemic.
Mr McCaw hosted a Q&A session at Elizabeth College with students from a selection of Guernsey schools following the opening before leading a training session for Guernsey Academy rugby players.
Autumn Promotions at Grant Thornton
Grant Thornton Channel Islands has promoted 15 staff across its Audit, Tax and Advisory service lines. Among the 15 promotions, Tanya Scholtz, Liz Hawke, Andy Shaw and James Pirie were promoted to Associate Director.
As well as the promotions to Associate Director, there was numerous senior promotions in both Jersey and Guernsey.
JP Conadera, Audit, Senior Manager, Guernsey
Taps Nyawo, Audit, Senior Manager, Jersey
Reinmar Natividad, Audit, Manager, Guernsey
Glaiza Zaraspe, Audit Manager, Guernsey
Sergio Gouveia, Tax, Assistant Manager, Guernsey
Rachel Kimber, Tax, Senior, Guernsey
Dan Hook, Tax, Senior Associate, Guernsey
Sam Hilton, Recovery & Reorganisation, Manager, Guernsey
Leanne Bisson, Business Advisory, Manager, Guernsey
Dan Tostevin, Business Advisory, Assistant Manager, Guernsey
Fiona Wrighton, Business Advisory, Payroll Assistant Manager, Jersey
Cyril Swale, Head of Grant Thornton's Guernsey office said 'We firmly believe in developing our own home-grown talent which makes a major contribution to the continued success of our business.''
Adam Budworth, Managing Director at Grant Thornton Channel Islands, also commented: "We are delighted to announce more promotions throughout our business these individuals are being recognised for their continued efforts and hard work, and on behalf of my fellow Directors I would like to congratulate them on their promotions.''
---
Pictured below are some of those who have recently been promoted including, Tanya Scholtz, Reinmar Natividad, JP Conadera, Dan Hook, Leanne Bisson, Sergio Gouveia and Glaiza Zaraspe. As well as Guernsey Audit Directors, Cyril Swale, Wynand Pretorius and Michael Carpenter.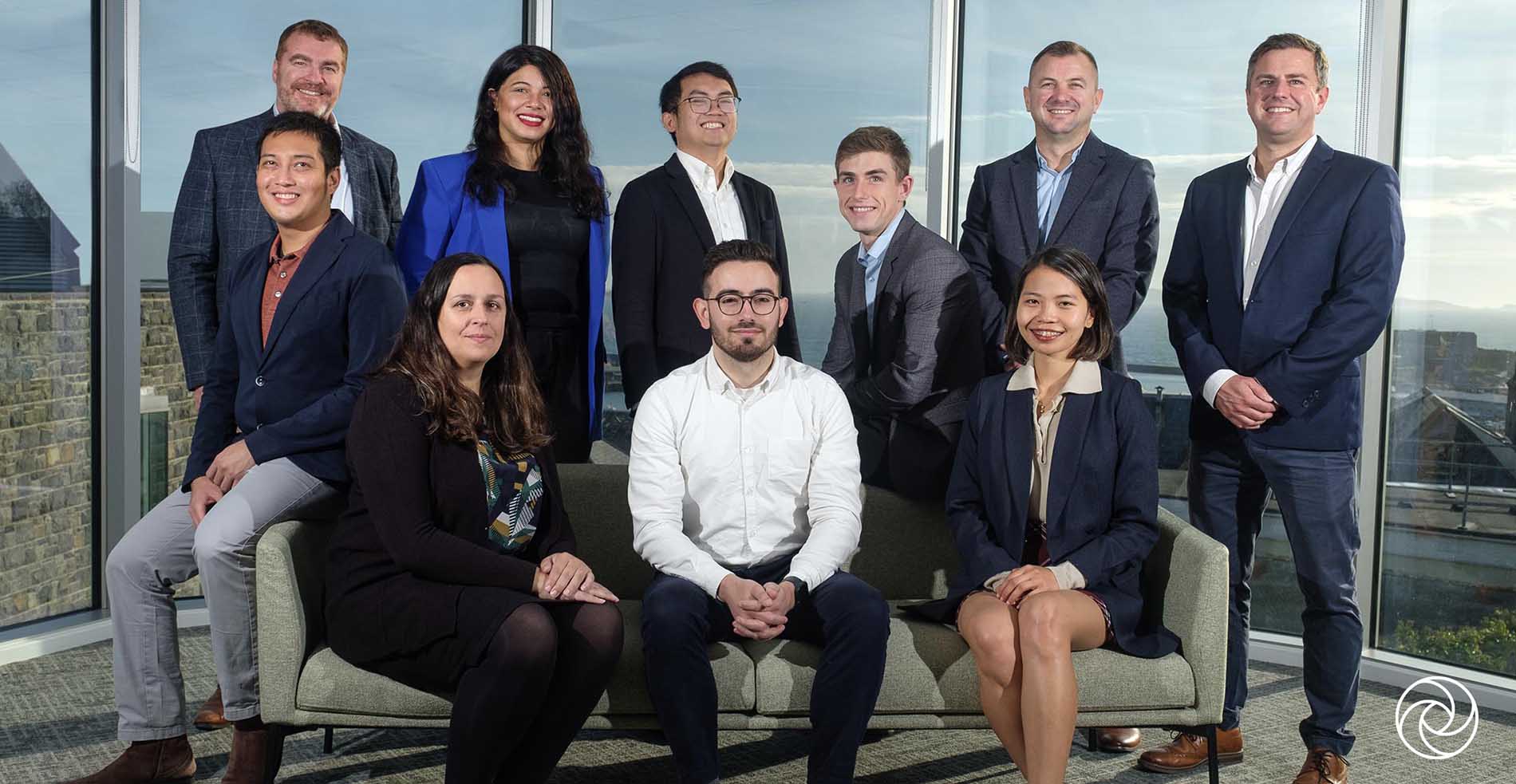 Grant Thornton supports the IoD Leadership Shadowing Scheme 2022
18 October 2022
Grant Thornton was delighted to support the Institute of Directors (IoD) Leadership Shadowing Scheme for 2022. As part of the programme, sixth form students are given a unique opportunity to develop and learn about leadership through an on-site placement. As part of the IoD Guernsey Branch scheme, Daniel Troop from Elizabeth College, Guernsey, shadowed Michael Carpenter, Audit Director and Ben Rhodes, Recovery and Reorganisation Director at Grant Thornton.
Reflecting on his experience at Grant Thornton Daniel said "I was delighted to spend my placement at such a reputable company as Grant Thornton. The placement helped me to redefine what I believed leadership to be, and it was a great chance to see Leadership in action."
After students had finished shadowing various local leaders, ten students were shortlisted and asked to present what they learnt about leadership to business leaders, pupils, and teachers. Daniel was one of the ten asked to present at the IoD Leadership Shadowing Scheme Awards evening.
Following a very successful presentation by Daniel, he was awarded a distinction and joint second in the competition. Commenting on Daniel's achievement, Michael Carpenter, Director at Grant Thornton said "Congratulations to Dan Troop for receiving a Distinction for his excellent presentation on leadership at the IoD Leadership Shadowing Scheme Awards!"
New Creditors Winding Up law liquidation appointments
8 July 2022
On 10th June 2022 Alan Roberts, of Grant Thornton, was appointed as Liquidator of two Jersey companies, pursuant to the new Creditors' Winding Up procedure amendment to the Companies Law, by the Royal Court in Jersey.

The winding up orders were made after the petitioning creditor had issued statutory demands against two companies which had remained unanswered and unpaid.
Alan Roberts commented 'The Royal Court has demonstrated a confidence and willingness to implement the new Creditors Winding Up procedure to give effect to an unpaid creditor wishing to have recourse against a delinquent debtor. This should be a very welcome development for creditors seeking recovery where attempts to obtain debt repayment have previously been thwarted by Jersey's lack of creditor legal recourse. Jersey has done well to introduce this change to the law which brings it in to line with other modern jurisdictions.
Hatstone acted for the successful petitioning creditor.
Grant Thornton are pleased to announce their sponsorship of the inaugural Bulls Cup
14 June 2022
Jersey Bulls have unveiled details of the inaugural Bulls Cup and Grant Thorntons sponsorship. The Bulls Cup will take place on the 16th & 17th July 2022 at Springfield Stadium, Jersey. The Bulls Cup will be an annual event, which this year, in addition to Jersey Bulls FC, will feature FC United of Manchester, Cray Wanderers and Hashtag United who collectively have well over 2m social media followers.
Ian Horswell, CEO, Jersey Bulls, "I am delighted to announce this new competition which will see high quality opposition come to the island. This will be an annual event which we will host, and we are hoping that it will also be embraced by the local community at grass roots level.
We are pleased to have Grant Thornton on board as the Bulls Cup sponsor and we look forward to a successful competition this year and for the foreseeable future."
Adam Budworth, Managing Director of Grant Thornton Ltd says "We are very pleased to be involved with the Jersey Bulls and the Bulls Cup and look forward to welcoming teams from the UK. The added dimension of community involvement is very exciting and more on that will follow shortly."
The Bulls Cup will be played across the weekend (16th & 17th July), with two matches per day. Tickets can be purchased for the entire weekend; day passes and individual matches. All the teams participating this year have interesting pedigrees:

Hashtag United Football Club are based in Pitsea, Essex, England and are currently members of the Isthmian League North Division and play at the Len Salmon Stadium.
Founded in 2016 by YouTube personality Spencer Owen, the club originally played exhibition matches against professional football clubs' staff teams, Sunday league teams and non-league teams. The games were filmed and highlights were uploaded to their YouTube channel, where they quickly gained a significant online following. In 2017, Spencer Owen began talks with the FA over the possibility of Hashtag United joining the non-league pyramid. The club subsequently entered the league system at the beginning of the 2018–19 season, joining the Eastern Counties League. They currently have over 800,00 social media followers.

Football Club United of Manchester compete in the Northern Premier League Premier Division, the seventh tier of the English football league system, and play home matches at Broadhurst Park. They were founded by Manchester United supporters opposed to American businessman Malcolm Glazer's takeover, F.C. United entered Division Two of the North West Counties Football League, earned three consecutive promotions and were promoted for a fourth time to National League North for the 2015–16 season. In cup competitions, F.C. United reached the second round of the FA Cup in 2010–11 and the fourth round of the FA Trophy in 2014–15. In 2019 they were relegated back to the Northern Premier League.

Cray Wanderers Football Club based in Sidcup, London. The club claim to have been established some time in 1860 in the twin villages of St Mary Cray and St Paul's Cray, near Orpington. Such a date would make it one of the oldest football clubs in the world.
They currently play their home matches at Bromley's Hayes Lane ground (capacity 5,000). The club are in the process of building their own stadium at the former Flamingo Park location on the A20 in Sidcup in Kent, which will be opening in time for the 2023–24 season.
Cray Wanderers were Kent League champions four times, and have reached the fourth qualifying round of the FA Cup twice in their history. The club currently play in the Isthmian League Premier Division.

As the home team Jersey Bulls Football Club are hoping for a full house and a partisan crowd on what will be another club first. More information regarding the detail of the Bulls Cup will be published shortly and tickets for all games will be available to purchase via the Bulls website www.bulls.je on 14 June 2022 from 6pm.
Kimberley Godinho promoted to Tax Senior Manager at Grant Thornton
1 February 2022
Grant Thornton Channel Islands are delighted to announce the promotion of Kimberley Godinho to Senior Manager in their Jersey tax team.
Lisa Guy, Tax Director, added "We are delighted to fill this senior specialist tax role with an internal promotion. Kimberley has more than 10 years' experience advising local businesses and individuals on a range of tax related issues. She will continue to support our clients with all their tax needs as well as providing local experience and training to our expanding Channel Islands tax team.
Grant Thornton Channel Islands bolsters its financial services audit capabilities with a senior hire
15 September 2021
Editah Nakamya has joined Grant Thornton Channel Islands as a Senior Manager in the Audit practice. Editah joins Grant Thornton from KPMG Channel Islands. She has deep expertise in financial services and her role will focus on clients in the industry including but not limited to real estate funds, private equity and debt funds, fiduciary businesses and special purpose vehicles. Her work includes delivering the audit of financial statements, regulatory reviews and other agreed upon procedures.
Editah holds a BA Sc degree in Agribusiness Management from the Makerere University Kampala, Uganda and is also a Fellow of the Association of Chartered Certified Accountants (ACCA). In addition, she has also qualified with the Institute of Certified Public Accountants, Uganda.
Overseeing Editah's recent appointment, Alex Langley, Director and Head of the Audit added, "We remain continually focused on investing in our audit quality for the benefit of our clients and stakeholders. Our financial services client base has grown significantly, and Editah's experience and expertise in financial services is integral for the ongoing growth and first-class service we aim to continue to offer our clients. We are excited how Editah's will add further value to our proposition."
Editah said of her recent appointment, "I'm delighted to join Grant Thornton, one of the Channel Islands' leading independent assurance, tax and advisory firms, dedicated to serving the needs of privately held businesses, financial services and private clients. I look forward to working collaboratively with clients to identify their needs and delivering solutions to resolve any issues."
Grant Thornton assists in the restructuring of The Jersey Aero Club
8 April 2021
The Jersey Aero Club has just completed a successful restructuring of its assets and now faces a promising future. The restructuring has been assisted by Grant Thornton's Restructuring team, led by Alan Roberts.
The Aero Club's newly formed Committee has established strong procedures to re-develop the Club's governance, activities, and facilities. Despite facing difficult times and the cessation of flight training during the past year, the Club's members have been very supportive, and membership numbers have remained buoyant.
Like many businesses, clubs, and societies, the COVID pandemic hit the Aero Club hard. In May 2020, it had no other choice but to shut its operations. A subsidiary company that operated flight training and managed general aviation operations and the bar and café provision became insolvent and were wound up.
Alan Roberts, Director of Recovery and Reorganisation at Grant Thornton, who led the Club's restructuring, said, "There has been a rise in closing some local businesses or reducing their activities due to the economic effect of COVID. The Aero Club remained resolute in its focus on recovering and regaining its financial stability. My team and I are very pleased to have supported the Club in this successful restructuring."
Now, In its 70th Anniversary year, The Jersey Aero Club is once again financially sound, it has re-opened its doors and has a strong and positive vision for its future.
Grant Thornton Jersey is the first professional services firm to receive Good Business Charter
5 March 2021
The Jersey Good Business Charter has awarded Grant Thornton Jersey with Charter Status to recognise its transformative approach to creating a happy working environment for its people.
Paul Milbank created the Jersey Good Business Charter to highlight, celebrate and encourage the contribution of businesses in Jersey to build a better community and a better world.
The Charter Mark is awarded to businesses that can demonstrate against a series of standards that they are serious about approaching business ethics and corporate social responsibility. They should demonstrate a clear focus on the impact of business on its people, supply chain, community, future generations and the planet.
Grant Thornton is the first professional services firm in Jersey to be awarded the Chartered Status. The Council were particularly impressed by the impact that the firm is having on its people in creating employee engagement and satisfaction – as evidenced by its extraordinary Employee Net Promotor Score.
Brendan McMahon, Chair of the Board of the Jersey Good Business Charter, said, "On behalf of the whole Board, I would like to congratulate Grant Thornton for this significant achievement. I know that our Council was very impressed with two aspects of their application: their innovative work in the community with local charities and their great staff satisfaction ratings, which are the highest in the entire global Grant Thornton network! We will be encouraging Grant Thornton to continue in their Good Business Journey and to consider applying for the next level of the Charter".
Adam Budworth, Managing Director of Grant Thornton, said, "We are delighted to receive news of this Award. Leading our business with a people-first ethos has always delivered excellent results, not least in our financial performance, but more importantly, our team's happiness and engagement. We are delighted to be recognised for the positive approach we take in supporting our people and the wider, local community".
Grant Thornton is the first firm in the Channel islands to achieve IIP Wellbeing status
12 February 2021
Grant Thornton has become the first company in the Channel Islands to be accredited by Investors in People (IiP) with a prestigious silver wellbeing award in recognition of the firm's efforts to invest in its people and their overall wellbeing.
Grant Thornton expands in Guernsey with the acquisition of Saffery Champness (Guernsey) audit business
01 December 2020
Grant Thornton Channel Islands has acquired the audit business of Saffery Champness in Guernsey, providing significant opportunities for further growth. It will enable Grant Thornton to expand into the local business market as well as financial services sectors and outsourced finance functions. This transaction serves to bolster Grant Thornton's presence in the Channel Islands and supports the company's growth strategy.
Grant Thornton Comment on Guernsey's Insolvency Update
17 November 2020
In response to Deputy Ferbrache's comments, Director of Recovery & Reorganisation at Grant Thornton Channel Islands, Ben Rhodes, shares his insight into what the proposed new insolvency laws could mean for the parties involved.
CanArgo Limited (Company) and a liquidators approach to competing 'prior rights'
09 November 2020
The Royal Court of Guernsey has recently handed down judgment upon an application by the liquidators of CanArgo Limited (Company), Ben Rhodes and Alan Roberts of Grant Thornton (Liquidators), for directions blessing the sale of the Company's assets which were caught between competing 'prior rights' claims of two protagonists.
Autumn Promotion Success at Grant Thornton
2 November 2020
Grant Thornton Channel Islands has promoted eight staff across its offices in Jersey and Guernsey. The promotions are focused for the most part on its Audit team, with one in its People and Culture team.
The Guernsey promotions include:
Gashirai Masvikeni to Audit Manager
Asanda Ndlondlo to Audit Manager
Brady Lesbirel to Audit Manager
John Paul Conadera to Audit Manager
Toni Abejo to Audit Assistant Manager
The Jersey promotions include:
Reenalyn Narag to Audit Manager
Jayson Perez to Audit Manager
Katie Bellamy­-Burt to People & Culture Assistant Manager
Grant Thornton Channel Islands prides itself on creating an environment where people are supported to continually grow and develop, both personally and professionally.
Over 400 celebrate STEP's 25th anniversary
28 October 2020
Grant Thornton are proud to be a sponsor of the STEP annual ball on its 25th anniversary.