Redundant corporate entities can over complicate group structures and waste thousands of pounds in unnecessary costs each year. 46% of the c.15,500 companies controlled by the FTSE100 are dormant and it is estimated that the average cost of administering dormant companies is between £3,500 and £5,000 per company, per year.
Our Corporate Simplification Group is highly skilled in the execution of solvent reorganisations and liquidations schemes and will provide an independent and authoritative opinion wherever necessary. Our dedicated team of specialists will apply a risk-based evaluation of your business operations, identifying and addressing areas where transparency and efficiency could be improved and unnecessary costs avoided.
A solvent liquidation may be advised when:
Companies want to save money
Streamlining the corporate groups to improve transparency
Improving the overall tax efficiency of a group
Removing unnecessary entities from the balance sheets or 'house keeping'
Implementing due diligence recommendations
Preparing for a sale of part/all of the business
How we can support you
Pre-liquidation reviews
Solvent liquidations
S110de-mergers and reorganisations
International assignments
Project management of group simplification schemes
Awards
We pride ourselves on our passion for serving our clients and our people - and we're being recognised as a result!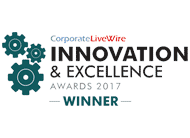 Corporate Live Wire Innovation & Excellence Awards 2017 Winner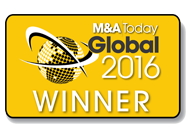 M&A Today Global 2016 Winner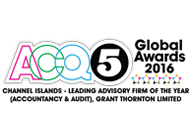 ACQ5 Global Awards 2016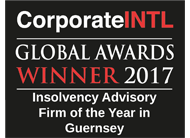 Insolvency Advisory Firm of the Year in Guernsey