We specialise in the investment management industry offering audit, assurance, tax and corporate recovery and liquidation services. We work closely with our clients to understand the specific issues that they face, as is evident in the many long standing client relationships that we have developed.
How we work with you
Our approach to audit is to provide the most rigorous standards of professional independence and objectivity and our entire approach is designed to make a constructive contribution to the clients business.
Serving the Channel Islands
An impressive local firm but with strong international links
How we can help

Why you should work with us
We treat each client individually and provide a service that is tailored to their specific needs.
Our investment in IT communications and people development is impressive and coupled with our focus on technical excellence, forms part of our drive to provide you with the highest level of client service that is competitively priced and managed by a director with whom you can develop a long lasting business relationship.
In short, we listen, we respond, we have the experience and we are enthusiastic about working with you.
Who we work for
Types of funds
Hedge funds
Investment Trusts
Private equity/Venture Capital Funds
Film Funds
Property Funds
Asset classes
Quoted equity investments
Unquoted equity investments
Quoted debt securities
Unquoted debt securities
Derivative financial instruments
Real Estate

Commercial and residential development
Commercial and residential ownership
Leisure assets
Clean energy assets
Accounting standards
Types of open-and closed-ended structures
Limited Company

Protected Cell Companies
Incorporated Cell Companies
Master/feeder structures
Multiple share class

Limited Partnerships
Jurisdictions/regulatory environment
Jersey
Guernsey
Cayman Islands
BVI
Listings
London Stock Exchange
Irish Stock Exchange
Channel Islands Stock Exchange
We blend our leading technical competences with knowledge of your markets and your business and deliver the service process by:
A well trained and qualified team that has experience in your field
An audit approach that is tailored to critical risk areas
Reporting on time
Rapidly responding to issues as and when they arise
Proactively bringing ideas to you
Awards
We pride ourselves on our passion for serving our clients and our people - and we're being recognised as a result!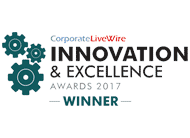 Corporate Live Wire Innovation & Excellence Awards 2017 Winner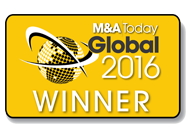 M&A Today Global 2016 Winner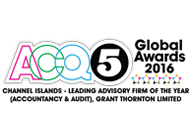 ACQ5 Global Awards 2016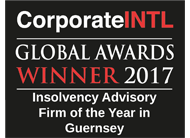 Insolvency Advisory Firm of the Year in Guernsey