Are the risks associated with your key business processes protected by adequate, effective controls?
Are you spending money on controls that are inefficient or excessive?
Are you maximising your revenue streams or overpaying your suppliers?
Businesses must change and evolve to remain competitive but if the control environment doesn't adapt accordingly, then the risks of failure grow too. We recognise that while change brings opportunity, it is essential to ensure that processes, systems and controls continue to protect value, rather than dilute it.
Organisations who seek to outsource their operations may not appreciate that the effective and timely management of revenue and costs becomes increasingly complex. Visibility and direct control suffers, leaving organisations at risk of inaccurate and incomplete transaction streams.
Regulation is often a source of excessive controls. New requirements are simply bolted-on to existing processes to attain compliance, without consideration as to whether those processes can be streamlined and compliance achieved more effectively.
We can review existing processes with a view to enhancement. Our team are experienced in the assessment of process risk and control and use a rigorous approach to assess business processes. We can help you to identify and understand the inherent risks within key processes, and whether your existing controls are adequate and efficient in mitigating those risks or whether they are excessive and could be reduced.
Our Process Risk and Control services include:
Internal control reviews, in isolation or in conjunction with an assessment of processes and their design effectiveness
Revenue assurance and cost verification reviews
Advice on establishing or restructuring operations as to the best practice processes to put in place to ensure risks are effectively mitigated
The benefits to your business:
Robust independent assurance over the validity of transactions and processes leaving management to run their business
Improved efficiency and potential cost savings due to streamlined control activities as a result of eliminating duplicate or obsolete controls
Health-check reviews in advance of external audit or regulatory visits to identify any potential areas that may require additional focus
Awards
We pride ourselves on our passion for serving our clients and our people - and we're being recognised as a result!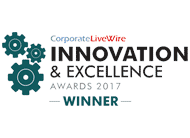 Corporate Live Wire Innovation & Excellence Awards 2017 Winner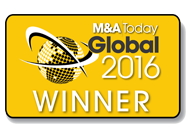 M&A Today Global 2016 Winner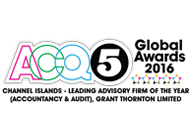 ACQ5 Global Awards 2016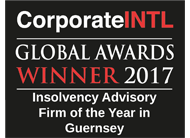 Insolvency Advisory Firm of the Year in Guernsey