Following the successful launch of the first COVID-19 Jersey Business Impact Survey, Grant Thornton, in conjunction with the Jersey Chamber of Commerce has launched a follow-up survey, to identify how Jersey businesses are coping 12 months on.
The results from this survey will be compared against those obtained from the first survey, which ran in May last year and will help to measure business confidence, post-pandemic.
Targeted at local businesses and the self-employed, the survey seeks to determine how businesses have adapted in the face of the pandemic, their ongoing plans now that restrictions are easing, and whether they believe they will continue to require government support.
The survey has once again been distributed to a number of local business bodies and associations in Jersey and it is hoped that the Island's business owners will continue to support this survey to provide a true picture of Jersey business' overall confidence.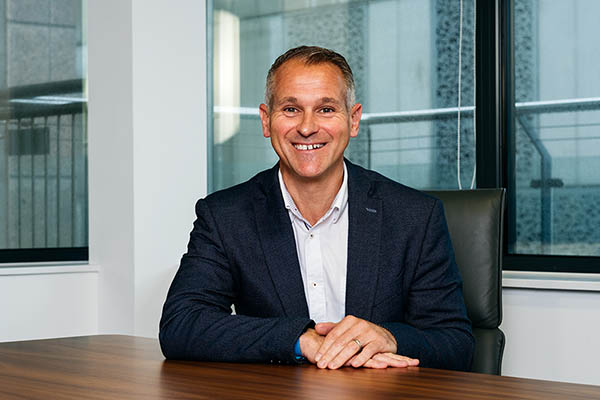 Adam Budworth, Managing Director of Grant Thornton Channel Islands said, "The results from our first survey unveiled some striking data. Since the pandemic struck our Island and restrictions were enforced, businesses in all sectors have had to remain agile and innovative to adapt to new ways of working.
But these rapid responses have not been without challenge; businesses have seen a significant increase in the measures introduced by government, many of which will remain in the coming months.
Our second survey pivots to focus more on overall business confidence and sentiment around how the government has supported businesses so far and if business owners believe they will still require continued funding and support in the coming months. With the help of the Jersey Chamber of Commerce, we will share these results with the government, to help them understand the overall sentiment and position of our local business community currently."
Jennifer Carnegie, President of the Jersey Chamber of Commerce added "It is absolutely crucial that we fully understand where businesses are, so that the recovery process is appropriate, and so that Chamber can continue to engage with government, by representing the business sectors in Jersey. We very much value the support of Grant Thornton in making this survey possible."
About Jersey Chamber of Commerce
Established in 1768, the Jersey Chamber of Commerce is the largest independent business membership organisation in Jersey, representing businesses of all sizes and sectors.
Their diverse Membership is at the heart of what they do; they ensure Members' views are heard in Government and by interacting, informing, and influencing; they represent over 600 local businesses. .
For 253 years, their Members have helped shape the business landscape as an independent and respected voice that provided the link between business and government. Their collective strength ensures Members' voices are heard. Their diverse membership body and their Committees are made up of some of the finest business minds on the island. Together, they can navigate change and embrace the future by proactively identifying new commercial opportunities for our island.