Our Business Risk Services team provides value-adding risk assurance services to clients in both the financial services and corporate sectors.

Every company is faced with challenges which may be caused by a variety of factors, including increasing regulation, economic pressures and stakeholder needs. We understand that companies need guidance to help manage their business through these challenges, establishing robust internal controls, streamlining operational processes, using information technology effectively and operating good governance processes to achieve effective oversight. Thereby meeting the higher standards for risk management, internal control and corporate governance now being demanded by stakeholders.

We deliver objective solutions that will improve and strengthen your governance, risk management and internal control processes, which are designed to enable you to manage and mitigate your business risks and improve your operational efficiency. Our approach is pragmatic and commercial to ensure solutions are right for your business needs and match the nature, scale and complexity of your organisation.
The services we offer include:
Internal audit services (outsourcing, co-sourcing and one-off projects) - Business and IT related
Risk framework design and assessment
Risk identification facilitation
Project risk management
Corporate governance advisory, including Board performance assessments
Third part assurance reviews (ISAE 3402, SSAE 16, AAF 01/06)
Revenue assurance and internal control and cost optimisation
Awards
We pride ourselves on our passion for serving our clients and our people - and we're being recognised as a result!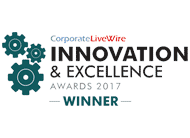 Corporate Live Wire Innovation & Excellence Awards 2017 Winner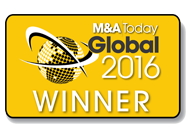 M&A Today Global 2016 Winner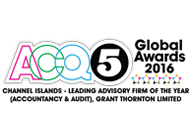 ACQ5 Global Awards 2016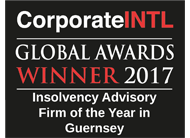 Insolvency Advisory Firm of the Year in Guernsey