We are delighted to have been nominated for the Corporate Philanthropy Award sponsored by the Jersey Chamber of Commerce. The award is to recognise the important role corporations should play in supporting their local communities and causes. Corporate philanthropy isn't just about writing cheques, it's about encouraging employees to embrace CSR, do good and help others. See how Grant Thornton embraces its local community.
Our local community is at the heart of what we do
Grant Thornton has always been committed to supporting the communities in which it operates. As an independent locally owned business, we recognise the importance of investing in our local community by creating opportunities for our people to do good and support the causes closest to their heart. Grant Thornton Jersey has been supporting local charities since inception and CSR is embedded in its corporate strategy. The Grant Thornton Charitable Trust is a Channel Island led trust that supports local causes. The Trust will match any funds raised by individuals within the teams for any good cause they choose and fundraise for.
---
We encourage our colleagues to focus on our community
All our colleagues are offered up to 14 hours paid time each year to conduct any kind of philanthropic activity during working hours. They choose causes closest to their hearts, doing good where they believe it matters most.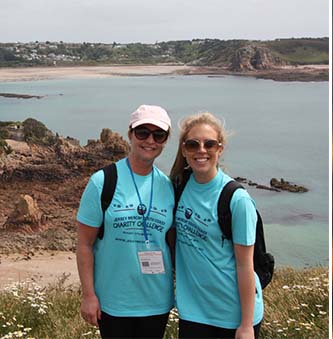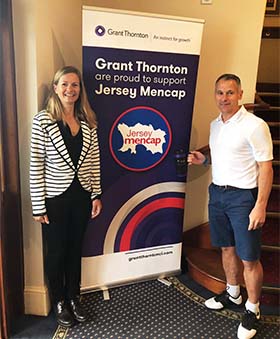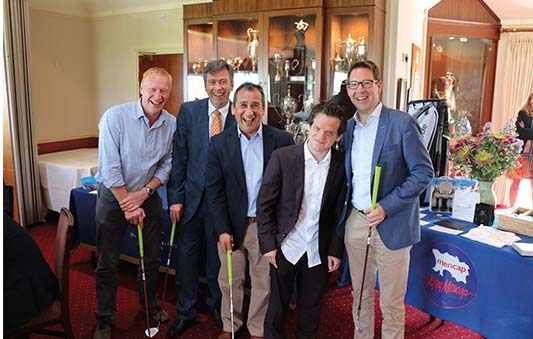 We have been supporting Mencap Jersey, a local charity that assists people with learning difficulties for four years now with a variety of fundraising activities.
"Jersey Mencap's partnership with Grant Thornton is so much more than sponsorship. The ongoing engagement and support from Grant Thornton have enabled Jersey Mencap to reach new audiences whilst raising our profile and credibility. We are a small charity with a big agenda to ensure people with a learning disability in Jersey have more opportunities. Grant Thornton have embraced our mission and worked in partnership with Jersey Mencap to help us achieve our objectives."
- Alex Wiles, Manager, Jersey Mencap
---
Making a choice on the cause closest to our hearts
For the past four years, we have invited our teams to vote for their preferred charity. This year, our Jersey team chose Headway, a local charity that supports people with brain injuries and their families.
So far, the team have been finding fun and innovative ways to raise funds for the cause including a skate-athon and even fundraising for our local Brain Injury Awareness Week.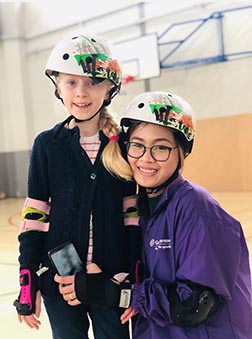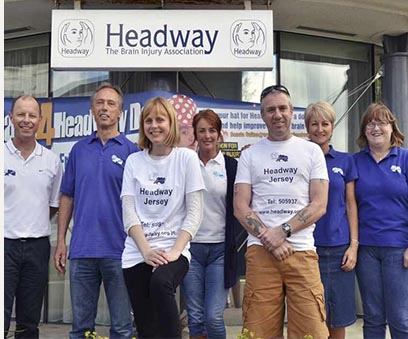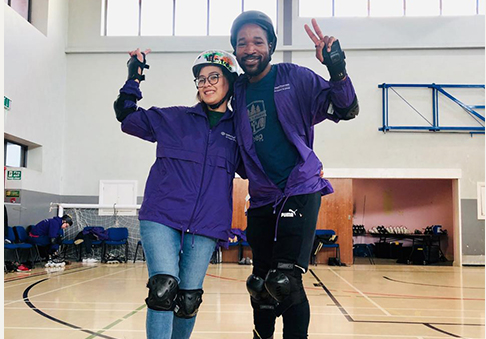 "Grant Thornton's generous support allows us to continue providing our life changing services such as neuro physiotherapy, cognitive therapy, exercise classes including swimming and the use of specialist Saebo rehabilitation equipment."
- Bryce Alford, Fundraising and Events Manager, Headway Jersey
---
Supporting our future generations – a focus on Jersey's youth
Grant Thornton has strong growth plans and we know that recruiting great people is important. That's why, for the past four years, we have been looking at initiatives to support Jersey's young people in helping them strive to be the best they can be, such as being the primary sponsor of the Jersey Skills Show, the recently launched Jersey Chamber of Commerce Skills Fund, work experience for year 12 and even visits from sporting celebrities such as Sam Warburton OBE and boxing legend Frank Bruno MBE to share their stories of the highs and lows of their careers.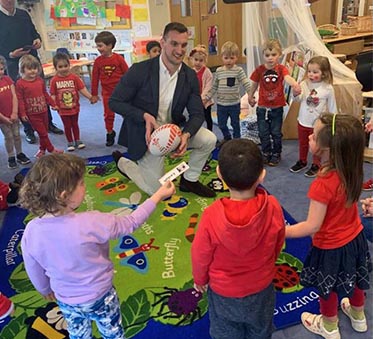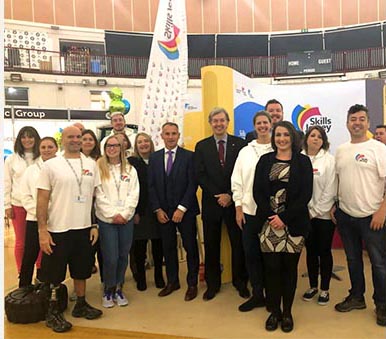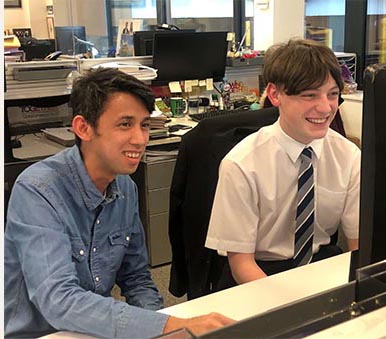 Investing in the care, happiness and wellbeing of our people
Our philanthropic approach is not only focused outside our organisation, we also invest significantly in the care, happiness, health and wellbeing of our people. In October last year, we launched our health and wellbeing initiative, which focuses on raising awareness of key themes to support wellbeing in ourselves and others, such as mindfulness, mental health, nutrition, sleep quality, physical wellbeing and first aid.
At Grant Thornton, our people are talented, intellectually curious and driven to make a difference for our clients, our community and our firm. We pride ourselves on cultivating a culture where people are inspired to bring their whole selves to work each day. One of the ways we enable this is through our 'People Voice', an online employee satisfaction survey, which invites our colleagues to provide constructive feedback to help us shape the way we work with our clients, with each other and within our communities. Through our people's feedback we have introduced a number of initiatives including flexible working conditions, 'dress for your diary' and a mentoring scheme for new starters.